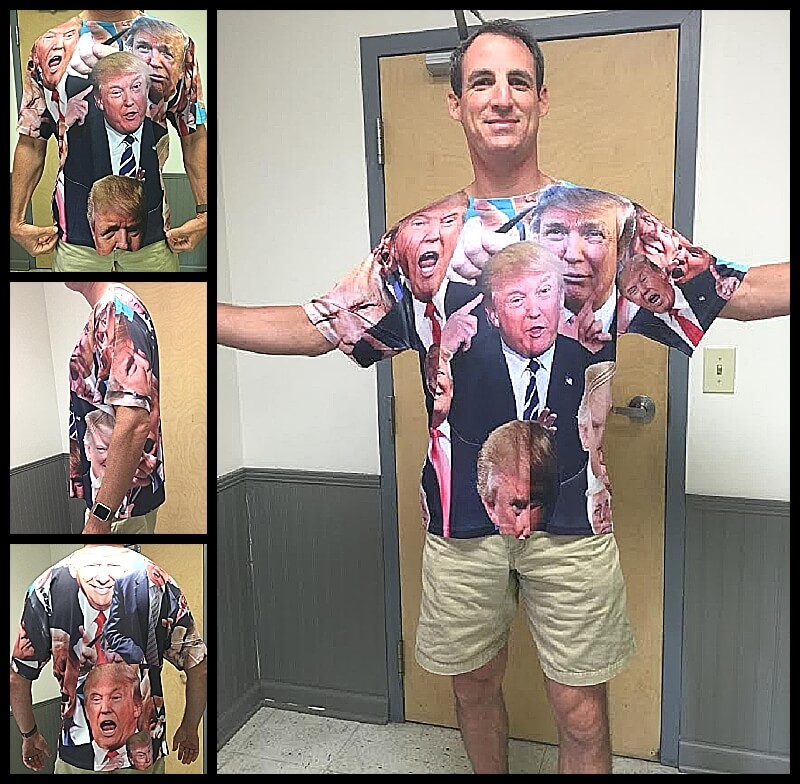 Send your "liberal hate" e-mail to us
here
. We promise to read it a cry about how much you hate us and how you will never buy from us again.
This is our all
over sublimation Donald Trump Shirt
. This shirt has the Donalds' smug mug all over the front and back. It is like 99% covered in Trump. I say 99% because it is printed with sublimation. That means that the ink does not get on 100% of the fabric. The shirt may still be white under the arm and in a few creases.
These t-shirts are available in seven (got that, SEVEN) sizes. Yes, we realize that some of you are no longer a fit and trim size 44 chest, so we're offering our awesome shirts in sizes up to triple XL.